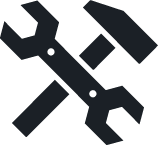 "Design and build…that makes us
unique

."

Unique Development Companies, Inc. (formerly Unique Design & Development, Inc.) is a preeminent construction firm that concentrates on quality construction, surpassing client expectations, and unequaled workmanship. We build relationships with our clients and they return every year because they put a premium on projects delivered with honesty and commitment to their vision.

UDC opened its doors in 1987. Prior to founding UDC, Joseph Piciucco worked at three major architectural firms including King & King Architects. After 10 years of experience in this industry, Joe knew a stellar general .construction company would place a premium on communication with stakeholders while keeping budgets and deadlines in mind. UDC answered that need and went on to become the ultimate full-service general construction/construction management firm that specializes in retail, restaurants, medical and housing.